Guild Health Group improves public health and health care systems through evaluation, preparation, and transformation of organizations to enhance their patient and community experience.
Guild was started in 2018 and has led local, state, and national projects targeting emergency response, process improvement and program evaluation.
Who We Are
We value integrity
We are people-centric
We are intentional
We are compassionate
Meet Our Team
Why 'Public Health'?
Guild Health Group is built by public health professionals and educators who recognize the importance of an interdisciplinary practice in health systems. We use public health frameworks to support our strategies and implementation practices in achieving our goals.
Check Out Our Work
Our Founder
My professional experience began with joining the U.S. Marine Corps in 1999 where I learned the value of teamwork and discipline. After a few years working in sales, I earned my degree in Global Health from Arizona State University. I took this knowledge and began my public health journey in 2012. I worked in various positions from community engagement to Director while also serving on community boards and volunteering. I decided to start Guild Health Group with the desire to innovate how we did public health.

I want to lead and inspire the next generations of public health leaders by being an organization of intention and measurable impact where we thrive in our work, learn, and inspire our customers. The Guild approach is designed to understand the posture of the organization's capabilities, needs, strengths and aspirations. We want to show our clients where we can take them, and design our services to meet their expectations.
Contact Jason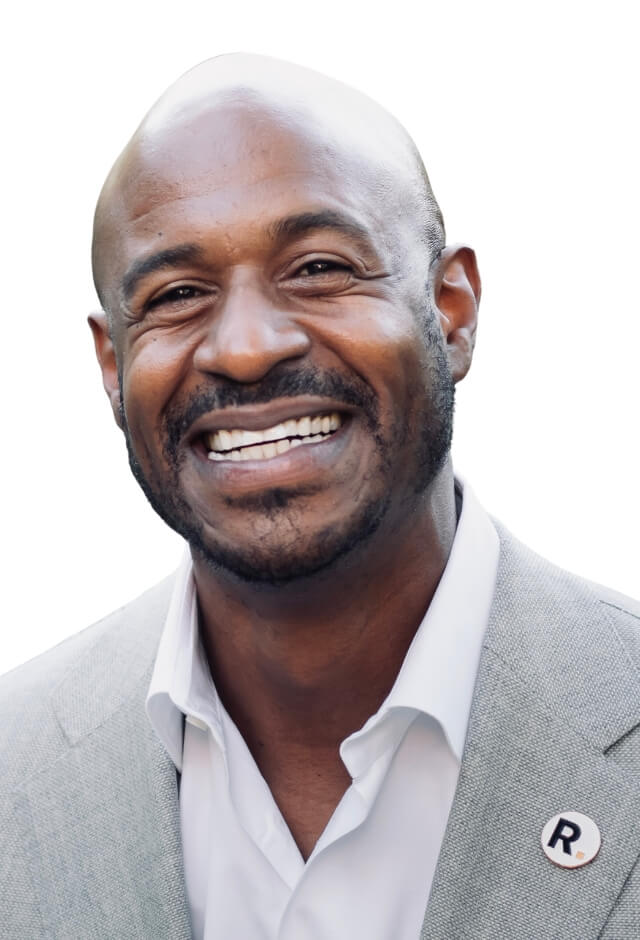 Our Team
CEO and Founder:
Jason Gillette
Represents the organization and builds a culture of integrity, respect, and compassion. Mr. Gillette provides leadership development and organizational structure and design to Guild and its clients. He has over 10 years of experience in the public health field. Mr. Gillette has served on various boards and advisory councils such as but not limited to the Arizona Public Health Association Board of Directors, the New Pathways for Youth Board of Directors, and the Mayo Clinic Community Advisory Board.
Director, Directorate of Emergency Management:
Julie Augeri
Serves as the mission manager for emergency/public health preparedness services. Julie has extensive experience through her 29 years as a U.S. Army Officer, public and private positions. At the federal level, she has served as an Emergency Manager/Continuity of Operations Planner for two Department of Homeland Security agencies. She served as the Emergency Preparedness Administrator for the AZ Department of Corrections, AZ DEMA Recovery Branch Manager and Emergency Planner for the Coconino County Probation Department. Julie served as the Coconino County Public Health Emergency Preparedness Program Manager and served as the Central Region/Statewide Operations Manager for the Arizona's  healthcare coalition. Julie has functioned on Incident Management Teams as the Incident Commander, Liaison Officer, Operations and Planning Chiefs in real world events. She holds multiple FEMA Certifications and has instructed at the university/post-graduate levels.
Director, Directorate of Research and Evaluation:
Dr. L. Battles
Leads research, planning, and implementation of Guild Health Group's programs. Dr. Battles has over 15 years of clinical experience in emergency medicine and response. She has done research on climate change and indoor air quality, pesticide use in agriculture, nutrition and neuropathy on HIV/AIDS, and mentoring for high-risk college-aged students. Her other specialties include maternal, infant and child health, statistics, health belief theory, qualitative research, and biostatistics.
Emergency Management Manager, Directorate of Emergency Management:
Dr. PJ Goyal
Oversees the delivery of emergency/public health preparedness services. Dr. Goyal conducts project planning, oversees client training requirements and quality control programs. He brings over 25 years of experience consulting in academia, health care, military, and private medical practices. Dr. Goyal has overseen Command Group responsibilities on multiple exercises and real-world events. He holds an Advanced Professional Series Emergency Manager Certification and has deployed as a Health and Human Services Advisor to state level Emergency Operations Centers.
Program Coordinator, Directorate of Research and Evaluation:
Sierra Meyer
Manages, coordinates, and oversees the various programs within Guild Health Group. Sierra is a current Epidemiology, MPH candidate at CU SPH. She has leadership experience in developing programs, managing team members, public health education workshops, and working with at-risk populations. She is also certified in Outbreak Response in the state of Colorado.
Contact Us
Why Guild Health Group?
Mr. Gillette and Guild Health Group are committed to better understanding the needs, gaps, and opportunities to advance innovative public health solutions for measurable change.
We use a unique approach to improve data processing systems. We collect, analyze, and truncate manual processes while improving accuracy and turnaround times for our customers.
Our commitment to the community, partners, and systems thinking allows us to develop long-term and sustainable actions for change.
Get an Evaluation